Lolita Emmanuel is an Assyrian and Armenian musician, born on Cabrogal land and navigating many worlds.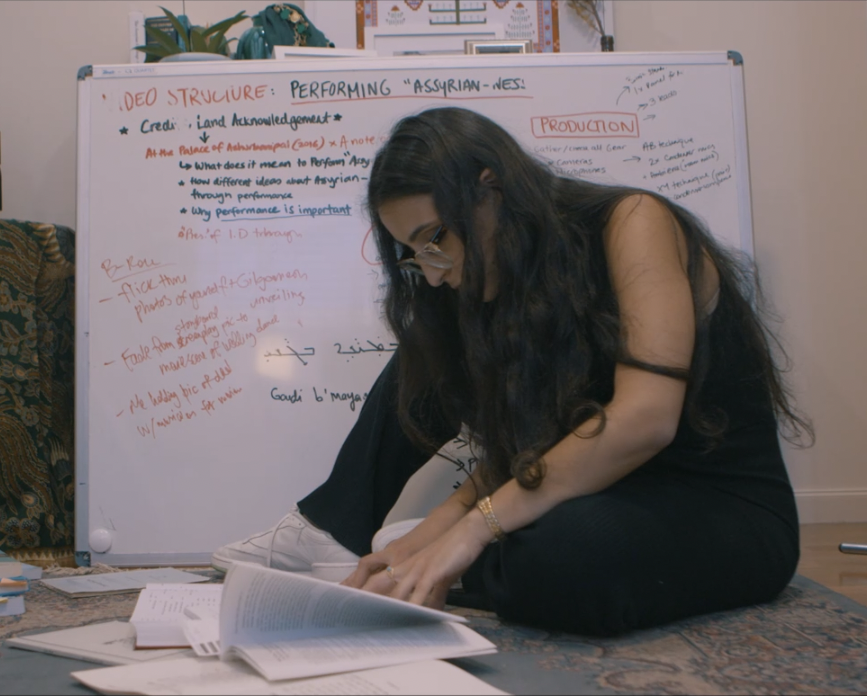 Performing Assyrian-ness: Digital Lecture-Recital
Coming Soon | Online
Performance
Lolita's experience as a performer spans across Art, Folk, R&B and Hip Hop music genres, in venues such as AGNSW, the Sydney Opera House, The Metro Theatre and North Byron Parklands for Splendour in the Grass festival.
In 2019, she made her performance debut in the US as an accompanist and soloist with the Assyrian Arts Institute's Assyrian Women ensemble.
Lolita is currently the keyboardist for hip-hop artist Rhyan Clapham aka DOBBY's WARRANGU: River Story project.
You can watch a selection of Lolita's performances on her YouTube channel.
Research
Lolita is currently studying at the Sydney Conservatorium of Music for a Doctor of Musical Arts, where she also completed her undergraduate studies in piano with Dr. Natalia Andreeva.
Her work as a performer-scholar is actively inspired by her experience as a young woman in stateless diaspora, with a current focus on music sustainability, Assyrian Art Music and social justice in music.
Lolita is currently an academic tutor in musicology at the Sydney Conservatorium of Music.